Zhibo outdoor canopy has blossomed all over the country, where is its advantage
---
In recent years, Zhibo dual-motor fabric canopy has blossomed all over the country and has become more and more popular. What are its unusual advantages that allow it to be widely used? Today I will take you to understand.
Zhibo dual-motor fabric canopy is an exterior sunshade product suitable for all kinds of sun rooms and glass roofs. The effect of heat insulation and energy saving is far better than that of various indoor shade products. The product has a precise structure design, a compact and smooth frame, a simple and smooth appearance, strong wind resistance and easy installation.
The system uses the FTS mechanism. The dual-motor operation ensures sufficient fabric tension. When the mechanism runs to any position, the fabric is under tension and has strong wind resistance. In order to cope with the ultra-wide (single set of more than 3 meters wide) shading places, Zhibo is equipped with a 5.0-wide outdoor special fabric, the fabric does not need to be welded and is not easy to fade, beautiful and long service life.
System components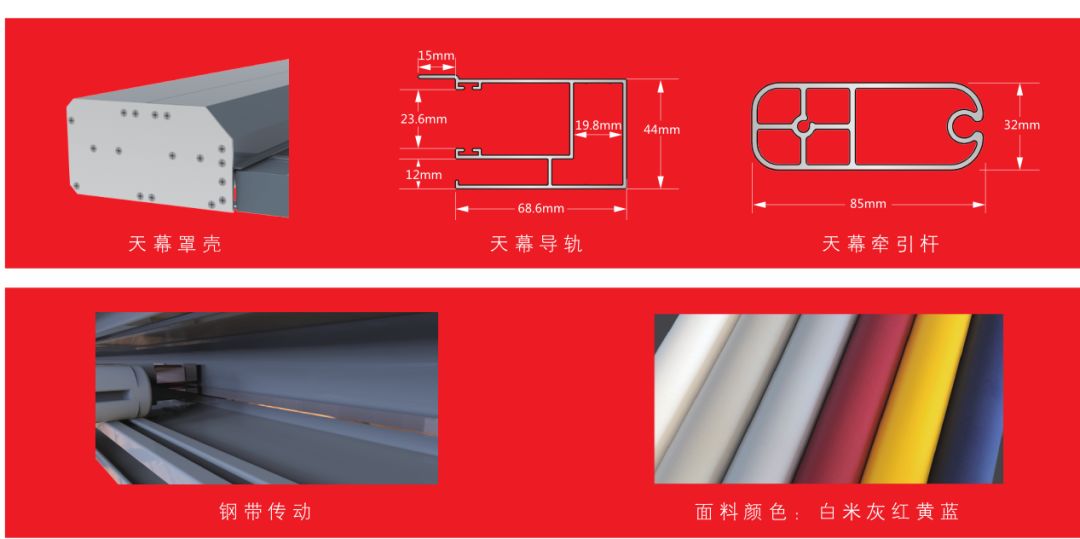 In addition to the conventional rectangle, the Zhibo dual-motor canopy system can also be made into various special shapes such as arc, isosceles, trapezoid, right angle, etc. The system is finished product and does not need to be debugged on site, and it is convenient to install. The length of the system can be 15 meters.
Sales:
Add:
Gaonan Industrial Zone, Gaobian, Shishan Town, Nanhai District, Foshan City
Add:
Gaonan Industrial Zone, Gaobian, Shishan Town, Nanhai District, Foshan City