Sun-shading system for sedimentation tank of Chengnan Water Plant of Hengyang Water Supply Co., Ltd.
Windproof roller shutter system
---
Wind sensor, light sensor and rain sensor are integrated, which is convenient and practical.Wind and rain intensity adjustment, high precision and sensitive response
Guestbook
The windproof roller shutter is a shading product which is improved and upgraded on the basis of common electric roller shutter products, and can be used in outdoor and indoor facade electric roller shutter. The edge of the vertical direction of the curtain and the fabric anti-release mechanism are ironed together by hot melt tape, and the professional fabric anti-release mechanism keeps the curtain always inserted in the shading track, which effectively combines the fabric and the mechanism into a whole, and is an excellent product integrating heat insulation, sun shading, light adjustment, privacy protection, windproof, and UV radiation protection.
Project name: Hengyang Water Supply Co., Ltd. Chengnan Water Plant's new system sedimentation tank shading system
Project address: No. 271, Huangbai Road, Yanfeng District, Hengyang City, Hunan Province
Project Product: Dual Motor Outdoor Canopy
Project area:
Project Overview:
The dual-motor outdoor canopy is a uniquely designed and fashionable sun-shading system. It is different from the traditional single-motor canopy. The system uses the principle of FTS mechanism to operate, and is matched with the use of strong tensile fabrics. The system is stable in operation, simple to install and easy to maintain. long lasting. It can also be made into arcs, trapezoids, triangles and other shapes, with a wide range of applications. It is suitable for shading in various glass sun rooms and skylights, atriums, patios and open-air sunlight.
Hengyang Water Supply Co., Ltd. is a large state-owned enterprise with a daily water supply capacity of 1.67 million cubic meters and a daily sewage treatment capacity of 200,000 cubic meters. The company has four water plants in Chengnan, Yanwuping, Jiangdong and Chengbei.
The Chengnan Water Plant of Hengyang Water Supply Company is mainly engaged in the production and supply of tap water. In order to prevent sunlight, prevent algae growth, and purify the water quality, the water surface of the new system sedimentation tank is designed to use an outdoor sunshade canopy for shading. The project was undertaken by Hunan Zhibo, using a total of 22 sets of dual-motor outdoor canopies. The project has been completed.
Project site map: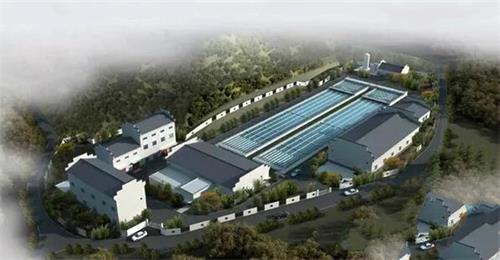 Sales:
Add:
Gaonan Industrial Zone, Gaobian, Shishan Town, Nanhai District, Foshan City
Add:
Gaonan Industrial Zone, Gaobian, Shishan Town, Nanhai District, Foshan City