Sunlighting roof sunshade project of Lezhi Bookstore
Windproof roller shutter system
---
Wind sensor, light sensor and rain sensor are integrated, which is convenient and practical.Wind and rain intensity adjustment, high precision and sensitive response
Guestbook
The windproof roller shutter is a shading product which is improved and upgraded on the basis of common electric roller shutter products, and can be used in outdoor and indoor facade electric roller shutter. The edge of the vertical direction of the curtain and the fabric anti-release mechanism are ironed together by hot melt tape, and the professional fabric anti-release mechanism keeps the curtain always inserted in the shading track, which effectively combines the fabric and the mechanism into a whole, and is an excellent product integrating heat insulation, sun shading, light adjustment, privacy protection, windproof, and UV radiation protection.
Project Name: Sunlighting Top Shading Project of Lezhi Bookstore
Project address: Northeast corner of Xiangfu Cultural Park, Tianxin District, Changsha City
Project product: Double motor fabric canopy
Project area:
Project Overview:
Lezhi Bookstore·Tianxin Store is a compound garden-style bookstore. The bookstore is a small 24-hour smart bookstore. You can enter the store with your face and buy books on your own. It contains fine books of ancient and modern China and foreign countries, culture and art, scientific enlightenment, family education, etc. Integrating Zhongnan Media's publishing, distribution, media and other resources, it is the mainstream state-owned cultural position in the new era, as well as the brand position for "promoting national reading and spreading Hunan culture". As the third-generation iconic bookstore in Changsha, Lezhi is positioned as an urban cultural living room. "Warm, fashionable, open and inclusive" is its impression of a bookstore for readers.
The glass roof of Lezhi Bookstore uses Zhibo dual-motor fabric canopy for shading, which is undertaken by Hunan Zhibo. The project has been completed.
Project site map: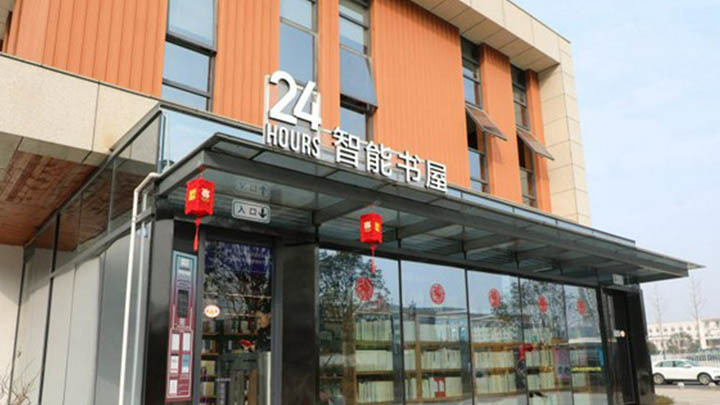 Sales:
Add:
Gaonan Industrial Zone, Gaobian, Shishan Town, Nanhai District, Foshan City
Add:
Gaonan Industrial Zone, Gaobian, Shishan Town, Nanhai District, Foshan City