Meixi Lake Festival Island Diamond Palace
Windproof roller shutter system
---
Wind sensor, light sensor and rain sensor are integrated, which is convenient and practical.Wind and rain intensity adjustment, high precision and sensitive response
Guestbook
The windproof roller shutter is a shading product which is improved and upgraded on the basis of common electric roller shutter products, and can be used in outdoor and indoor facade electric roller shutter. The edge of the vertical direction of the curtain and the fabric anti-release mechanism are ironed together by hot melt tape, and the professional fabric anti-release mechanism keeps the curtain always inserted in the shading track, which effectively combines the fabric and the mechanism into a whole, and is an excellent product integrating heat insulation, sun shading, light adjustment, privacy protection, windproof, and UV radiation protection.
Project Name: Meixi Lake Festival Island Diamond Palace
Project address: Changsha Meixi Lake Festival Island
Project product: FSS, FTS ceiling curtain
Project area:
Project Overview:
The Diamond Palace is located on the Meixi Lake Festival Island and is the most visually striking building on the entire island. The Diamond Palace is like a palace and a diamond. Its appearance is composed of 56 different rhombuses that symbolize 56 ethnic groups. Each exposed surface is made of transparent tempered glass. Because its architectural design and interior decoration design are based on the theme of "diamonds", it is named Diamond Palace.
Also because of its unique glass structure, in order to better adapt to the diamond structure and highlight the overall aesthetic effect, Hunan Zhibo designed FSS and FTS ceiling curtains for sun shading.
Project site map: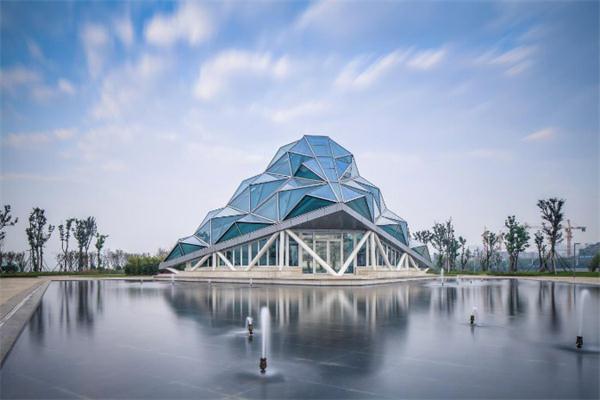 Sales:
Add:
Gaonan Industrial Zone, Gaobian, Shishan Town, Nanhai District, Foshan City
Add:
Gaonan Industrial Zone, Gaobian, Shishan Town, Nanhai District, Foshan City