East Square of Changsha South Railway Station
Windproof roller shutter system
---
Wind sensor, light sensor and rain sensor are integrated, which is convenient and practical.Wind and rain intensity adjustment, high precision and sensitive response
Guestbook
The windproof roller shutter is a shading product which is improved and upgraded on the basis of common electric roller shutter products, and can be used in outdoor and indoor facade electric roller shutter. The edge of the vertical direction of the curtain and the fabric anti-release mechanism are ironed together by hot melt tape, and the professional fabric anti-release mechanism keeps the curtain always inserted in the shading track, which effectively combines the fabric and the mechanism into a whole, and is an excellent product integrating heat insulation, sun shading, light adjustment, privacy protection, windproof, and UV radiation protection.
Project Name: East Square of Changsha South Railway Station
Project address: Changsha South Railway Station East Square
Project products:
Project area:
Project Overview:
The East Square of Changsha South Railway Station is adjacent to the West Square in front of the Wuhan-Guangzhou High-speed Railway Station. It is the east square of the Shanghai-Kunming High-speed Railway in Changsha South Railway Station.
The East Square is a multifunctional three-dimensional square with a length of 550 meters from north to south. It is mainly composed of three levels: overhead inbound traffic, surface traffic and underground traffic.
After the East Square is put into use, it will quickly evacuate high-speed rail passengers from north to south, and provide a large parking lot that can park more than 1,800 vehicles and a leisure square with a width of more than 70,000 square meters.
Project site map: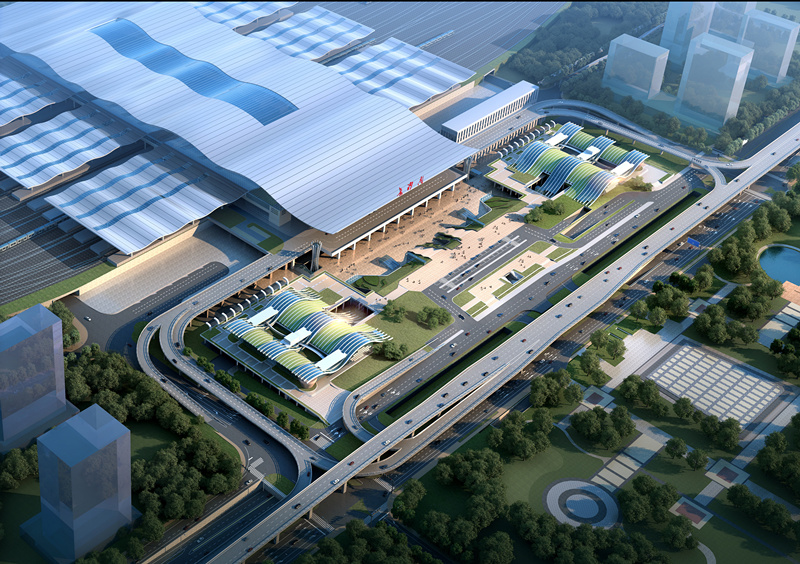 Sales:
Add:
Gaonan Industrial Zone, Gaobian, Shishan Town, Nanhai District, Foshan City
Add:
Gaonan Industrial Zone, Gaobian, Shishan Town, Nanhai District, Foshan City