Zhuzhou Broadcasting Center Media Building
Windproof roller shutter system
---
Wind sensor, light sensor and rain sensor are integrated, which is convenient and practical.Wind and rain intensity adjustment, high precision and sensitive response
Guestbook
The windproof roller shutter is a shading product which is improved and upgraded on the basis of common electric roller shutter products, and can be used in outdoor and indoor facade electric roller shutter. The edge of the vertical direction of the curtain and the fabric anti-release mechanism are ironed together by hot melt tape, and the professional fabric anti-release mechanism keeps the curtain always inserted in the shading track, which effectively combines the fabric and the mechanism into a whole, and is an excellent product integrating heat insulation, sun shading, light adjustment, privacy protection, windproof, and UV radiation protection.
Project Name: Zhuzhou Radio and Television Center Media Building
Project address: Zhuzhou Radio and Television Center Media Building
Project product: External shading system
Project area: shading area is more than 300 square meters
Project Overview:
Hunan Zhibo Intelligent Equipment Co., Ltd. undertaken the Zhuzhou Broadcasting and Television Center Media Building tennis court sunshading project and passed the inspection and acceptance. This project uses an external sunshade system with a sunshade area of more than 300 square meters.
Zhuzhou Radio and Television Station is located in Zhuzhou, Hunan's second largest city. Zhuzhou is located in the eastern part of Hunan Province, with a superior geographical location and developed transportation. It is an important transportation hub in southern my country. Zhuzhou is known as the "city dragged by trains". The three major railway lines of Beijing-Guangzhou, Zhejiang-Gansu, and Hunan-Guizhou meet here. It has always been called "Northern Zhengnan Zhu" together with the northern railway hub city of Zhengzhou. Zhuzhou Radio and TV has a 70-kilometer radius and is located at No. 658, Taishan Road, Tianyuan District, Zhuzhou City.
Project site map: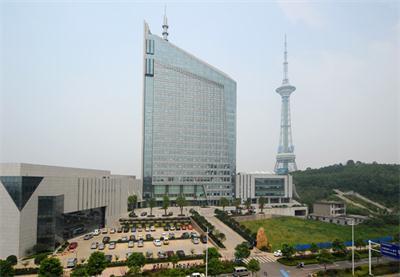 Sales:
Add:
Gaonan Industrial Zone, Gaobian, Shishan Town, Nanhai District, Foshan City
Add:
Gaonan Industrial Zone, Gaobian, Shishan Town, Nanhai District, Foshan City