Dongguan Jindi·Fenghua Mansion External Shading Project
Windproof roller shutter system
---
Wind sensor, light sensor and rain sensor are integrated, which is convenient and practical.Wind and rain intensity adjustment, high precision and sensitive response
Guestbook
The windproof roller shutter is a shading product which is improved and upgraded on the basis of common electric roller shutter products, and can be used in outdoor and indoor facade electric roller shutter. The edge of the vertical direction of the curtain and the fabric anti-release mechanism are ironed together by hot melt tape, and the professional fabric anti-release mechanism keeps the curtain always inserted in the shading track, which effectively combines the fabric and the mechanism into a whole, and is an excellent product integrating heat insulation, sun shading, light adjustment, privacy protection, windproof, and UV radiation protection.
Project Name: Dongguan Jindi·Fenghua Mansion External Shading Project
Project address: next to Wanjiang District Government at the intersection of Xincheng 1st Road and Xincheng East Road, Dongguan
Project product: Outer sunshade roller shutter
Project area: The external shading area of Jindi·Fenghua Mansion Project is more than 3000 square meters, including 5-24 villas and 1-4 high-rise buildings.
Project Overview:
The Jindi·Fenghua Mansion project covers an area of 34,000 square meters, including villas, high-rise houses and commercial products. Gemdale·Fenghua Mansion is the first Fenghua series product of Gemdale Group in South China. It continues the Fenghua series' three propositions of more fashionable oriental aesthetics, more cultural comfortable living experience, and more familiar customs and customs. On top of the three propositions, it combines the regional characteristics of Wanjiang, extracts the cultural elements of Wanjiang, and integrates Lingnan elements into the landscape scene to create the most exquisite products, highlighting the regional characteristics, and satisfy the upper class in Dongguan's Eastern aesthetics and luxury life pursue.
The external shading project of Jindi·Fenghua Mansion was undertaken by Hunan Zhibo, and the project has been completed.
Project site map: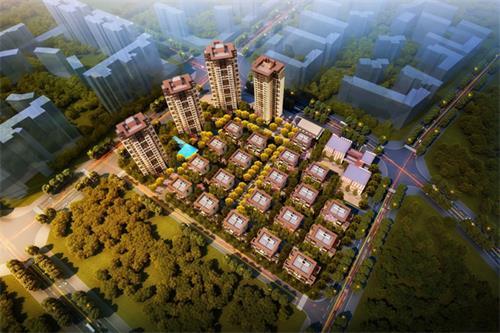 Sales:
Add:
Gaonan Industrial Zone, Gaobian, Shishan Town, Nanhai District, Foshan City
Add:
Gaonan Industrial Zone, Gaobian, Shishan Town, Nanhai District, Foshan City