Dongguan Jindi·Yijing Waterfront Offshore Shading Project
Windproof roller shutter system
---
Wind sensor, light sensor and rain sensor are integrated, which is convenient and practical.Wind and rain intensity adjustment, high precision and sensitive response
Guestbook
The windproof roller shutter is a shading product which is improved and upgraded on the basis of common electric roller shutter products, and can be used in outdoor and indoor facade electric roller shutter. The edge of the vertical direction of the curtain and the fabric anti-release mechanism are ironed together by hot melt tape, and the professional fabric anti-release mechanism keeps the curtain always inserted in the shading track, which effectively combines the fabric and the mechanism into a whole, and is an excellent product integrating heat insulation, sun shading, light adjustment, privacy protection, windproof, and UV radiation protection.
Project Name: Dongguan Gemdale·Yijing Waterfront Shading Project
Project address: North of Yanjiang Middle Road, Wanjiang, Dongguan City, East of Yinlong North Road
Project product: Outer sunshade roller shutter
Project area: The external shading area of ​​Gemdale·Yijing Waterfront Project is more than 16,000 square meters, including 9-45 villas and 1-6 high-rise buildings.
Project Overview:
Gemdale·Yijing Waterfront Project is a high-end residential community developed by Dongguan Gemdale Real Estate Investment Co., Ltd. The total planned land area of ​​the project is 55,368.94 square meters. The plot is located in the service circle of the outer residential area of ​​the Xincheng Central District in Wanjiang District, close to Fenxi River, the landscape resources along the river are better. Planning and design make full use of landscape resources, combine the current status of the roads around the plot and future planning, and reasonably place various residential products and businesses.
The facade of Gemdale·Yijing Waterfront Project adopts fashionable modern elements into classicism style, and uses upright lines and richly-layered architectural elements to highlight the real estate. The overall project will use brown stone + fashionable active colors, classic elegance, stylish simplicity, and represent the spiritual pursuit, romantic feelings and fashion propositions of the brown stone residence.
The off-shore shading project of Jindi·Yijing Waterfront was undertaken by Hunan Zhibo, and the project has been completed.
Project site map: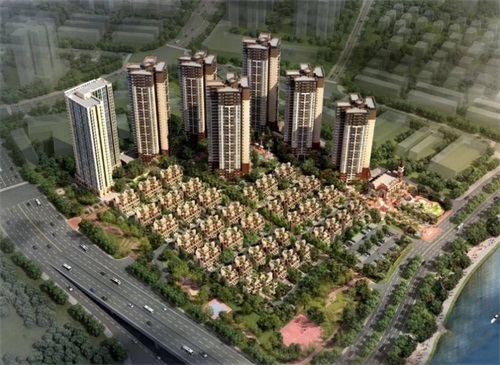 Sales:
Add:
Gaonan Industrial Zone, Gaobian, Shishan Town, Nanhai District, Foshan City
Add:
Gaonan Industrial Zone, Gaobian, Shishan Town, Nanhai District, Foshan City