Wuhan Wanda Movie Park
Windproof roller shutter system
---
Wind sensor, light sensor and rain sensor are integrated, which is convenient and practical.Wind and rain intensity adjustment, high precision and sensitive response
Guestbook
The windproof roller shutter is a shading product which is improved and upgraded on the basis of common electric roller shutter products, and can be used in outdoor and indoor facade electric roller shutter. The edge of the vertical direction of the curtain and the fabric anti-release mechanism are ironed together by hot melt tape, and the professional fabric anti-release mechanism keeps the curtain always inserted in the shading track, which effectively combines the fabric and the mechanism into a whole, and is an excellent product integrating heat insulation, sun shading, light adjustment, privacy protection, windproof, and UV radiation protection.
Project Name: Wuhan Wanda Movie Park
project address:
Project product: FTS ceiling curtain, FSS ceiling curtain
Project area: total construction area of ​​100,000 square meters
Project Overview:
With a total construction area of ​​100,000 square meters, Wuhan Wanda Movie Park is an indoor movie theme park built by Wanda Group at the western end of Chu River and Han Street. The creative design of the movie park architecture is inspired by the essence of Chu and Han culture, the "chime", designed by the top artist Mark Fisher, who served as the artistic director of the opening ceremonies of the Beijing Olympics, London Olympics, and Guangzhou Asian Games. The interior entertainment of the movie park is planned by the theme park design company Forrec, and the special effects movies are produced by Hollywood film production companies such as ILM and R&H. They have produced "Transformers", "Star Wars", "Pie's Fantasy Drift" and many other Hollywood blockbusters.
The main products used in the sunshade project of Wuhan Wanda Movie Park's daylighting roof are FTS ceiling curtains and FSS ceiling curtains.
Project site map: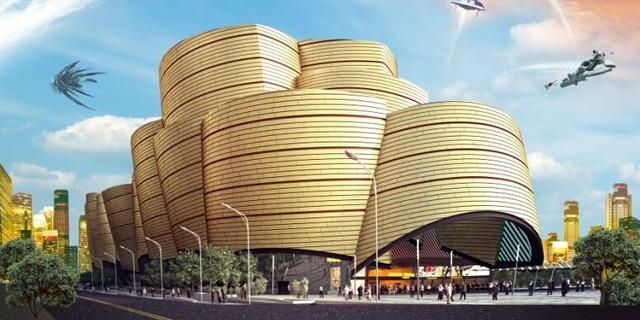 Sales:
Add:
Gaonan Industrial Zone, Gaobian, Shishan Town, Nanhai District, Foshan City
Add:
Gaonan Industrial Zone, Gaobian, Shishan Town, Nanhai District, Foshan City