Xuzhou Yihe Huilinwan Square
Windproof roller shutter system
---
Wind sensor, light sensor and rain sensor are integrated, which is convenient and practical.Wind and rain intensity adjustment, high precision and sensitive response
Guestbook
The windproof roller shutter is a shading product which is improved and upgraded on the basis of common electric roller shutter products, and can be used in outdoor and indoor facade electric roller shutter. The edge of the vertical direction of the curtain and the fabric anti-release mechanism are ironed together by hot melt tape, and the professional fabric anti-release mechanism keeps the curtain always inserted in the shading track, which effectively combines the fabric and the mechanism into a whole, and is an excellent product integrating heat insulation, sun shading, light adjustment, privacy protection, windproof, and UV radiation protection.
Project Name: Xuzhou Yihe Huilinwan Square
Project address: South of Third Ring Road, Xuzhou City, North of Yongjia Sun City
Project product: FTS ceiling curtain for sun shading, electric advertising hook
Project area: The total construction area reaches 10 square meters
Project Overview:
Yihe Huilinwan Plaza is an important place in the commercial layout of Huilinwan Group in Xuzhou. The project is based on the core area of ​​the south of the city, and fully considers the high level of consumption power and unique humanistic education and natural resources in the commercial radiation area. Xuzhou regional landmark building. Yihe Huilinwan Plaza has a total construction area of ​​100,000 square meters. The commercial area includes boutique retail, sports center, children's entertainment, colorful theaters, multi-functional conference halls, sky gardens, and Grade A office buildings. It satisfies regional residents in all directions and around the clock. Consumer demand. In Yihe Huilinwan Plaza, the perfect integration of international fashion, health and happiness, business and cultural creation, breaking through the traditional pattern of commercial complexes, is a great improvement to traditional commerce, and constitutes a complete, benign, and ecological commerce Circulation in order to achieve sustainable and healthy development.
Use of the product
The Yihe Huilinwan Plaza has a glass atrium of nearly 1,000 square meters. It is designed to use 56 sets of FTS ceiling curtains for sun shading, and 24 electric advertising hooks are used. The project was undertaken by Hunan Zhibo, and the project has been completed.
Project site map: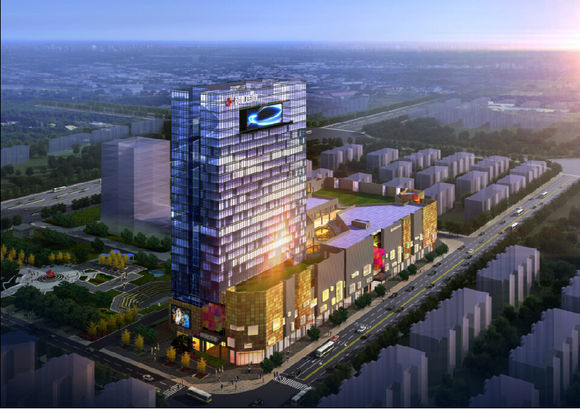 Sales:
Add:
Gaonan Industrial Zone, Gaobian, Shishan Town, Nanhai District, Foshan City
Add:
Gaonan Industrial Zone, Gaobian, Shishan Town, Nanhai District, Foshan City