Changsha CITIC City Plaza Electric Hook Project
Windproof roller shutter system
---
Wind sensor, light sensor and rain sensor are integrated, which is convenient and practical.Wind and rain intensity adjustment, high precision and sensitive response
Guestbook
The windproof roller shutter is a shading product which is improved and upgraded on the basis of common electric roller shutter products, and can be used in outdoor and indoor facade electric roller shutter. The edge of the vertical direction of the curtain and the fabric anti-release mechanism are ironed together by hot melt tape, and the professional fabric anti-release mechanism keeps the curtain always inserted in the shading track, which effectively combines the fabric and the mechanism into a whole, and is an excellent product integrating heat insulation, sun shading, light adjustment, privacy protection, windproof, and UV radiation protection.
Project Name: Changsha CITIC City Plaza Electric Hook Project
Project address: Southeast corner of the intersection of Zhongyi Road and Huanhua West Road, Changsha
Project product: Electric hook
Project area: The total construction area reaches 130,000 square meters
Project Overview:
The Changsha CITIC City Plaza project is located at the southeast corner of the intersection of Zhongyi Road and Huanhua West Road, with a total construction area of ​​213,338 square meters. Located at the core of CITIC New City, it is also one of the leading projects in the Changzhutan business district.
As the first urban complex project to land after the establishment of CITIC Commercial Management, Changsha CITIC City Plaza is responsible for the important mission of implementing CITIC's business strategy. The total construction area of ​​the project is 130,000 square meters, with 4 floors above ground and 2 floors underground. It is positioned as "happiness, fashion, life, and taste". It is a city-level landmark project that focuses on interactive social situational experience and is unique in commercial planning and design. Planning its spatial environment and functional layout with the concept of a modern shopping mall, presenting a unique shopping and leisure environment, with the purpose of creating an extraordinary experience for consumers that not only consumes, but also synchronizes the world.
Because of the design concept of CITIC City Plaza to create a situational experience space, the matching use of electric hooks in shopping malls is naturally inevitable. Electric hooks are mainly used in shopping malls and other places for banner hanging, lighting hanging, decorative hanging, etc., in order to achieve commercial use and provide atmosphere to achieve aesthetics. It is one of the must-have commercial products for shopping malls and can enhance the image of the mall. Improve the value of the mall and achieve a series of effects such as aesthetics. The electric hook project of Changsha CITIC City Plaza was undertaken by Hunan Zhibo. At present, the project has been perfectly completed and put into use.
Project site map: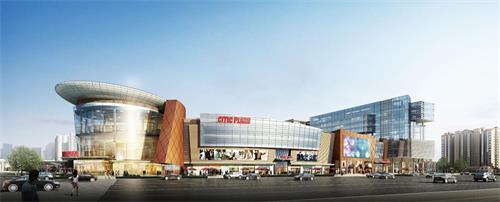 Sales:
Add:
Gaonan Industrial Zone, Gaobian, Shishan Town, Nanhai District, Foshan City
Add:
Gaonan Industrial Zone, Gaobian, Shishan Town, Nanhai District, Foshan City