Changsha Runyuan Commercial Plaza Shading Project
Windproof roller shutter system
---
Wind sensor, light sensor and rain sensor are integrated, which is convenient and practical.Wind and rain intensity adjustment, high precision and sensitive response
Guestbook
The windproof roller shutter is a shading product which is improved and upgraded on the basis of common electric roller shutter products, and can be used in outdoor and indoor facade electric roller shutter. The edge of the vertical direction of the curtain and the fabric anti-release mechanism are ironed together by hot melt tape, and the professional fabric anti-release mechanism keeps the curtain always inserted in the shading track, which effectively combines the fabric and the mechanism into a whole, and is an excellent product integrating heat insulation, sun shading, light adjustment, privacy protection, windproof, and UV radiation protection.
Project Name: Changsha Runyuan Commercial Plaza Shading Project
Project address: Intersection of Kanyun Road and Shangyue Road, Yuelu District, Changsha City, Hunan Province
Project Product: Dual Motor Outdoor Canopy
Project area: total construction area of ​​20,000 square meters
Project Overview:
The dual-motor outdoor canopy is a unique design and novel style of sunshade system. It is different from the traditional single-motor canopy. The system operates on the principle of FTS mechanism and is matched with special fabrics with strong tensile strength. The system runs stably and has a long service life. The dual-motor outdoor canopy is very suitable for various types of glass sun roofs and daylighting roofs, atriums, patios and open-air sunlight and other places for shading, especially for places where it is in business or where the internal shading is not convenient to install.
Changsha Runyuan Commercial Plaza is positioned as an exquisite community shopping center. It gathers popular formats such as boutique supermarkets, leisure cinemas, temperature-controlled swimming pools, fitness and beauty, and delicious food. It is a 20,000 square commercial complex with nearly 700 parking spaces. The overall layout is composed of V building box commercial complex, S5, S6 food street, K building apartment, and three independent sections. Runyuan Commercial Plaza is located in the core business district of Meixi Lake. The geographical position is very advantageous, and it is bound to attract a huge flow of people in the future.
The sun-shading product used in the glass roof of Runyuan Commercial Plaza is a dual-motor outdoor canopy. The project was undertaken by Hunan Zhibo and the project has been completed.
Project site map: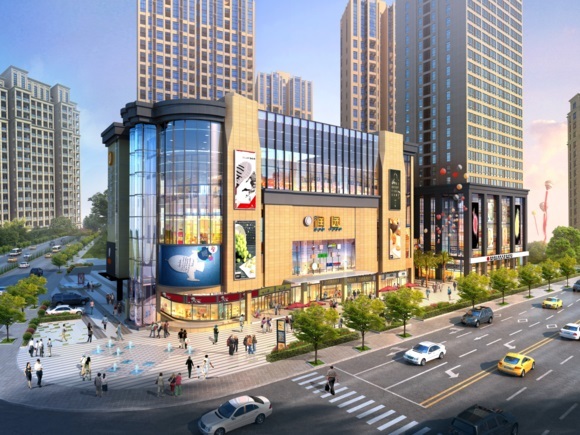 Sales:
Add:
Gaonan Industrial Zone, Gaobian, Shishan Town, Nanhai District, Foshan City
Add:
Gaonan Industrial Zone, Gaobian, Shishan Town, Nanhai District, Foshan City